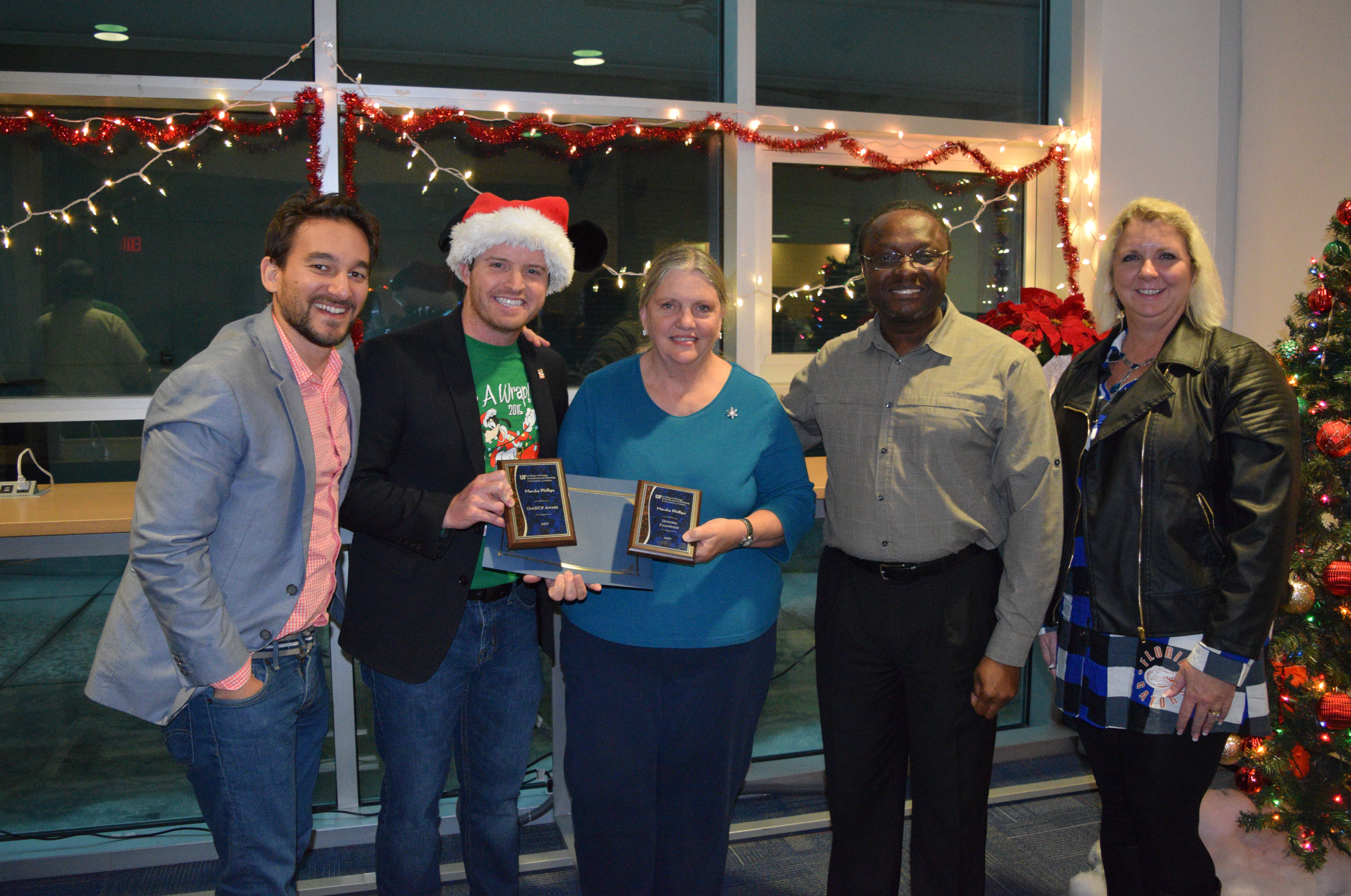 Faculty and Staff Have Great Time at Holiday Party
DCP Faculty and Staff braved the cold and rainy weather to attend the college's holiday party and were not left disappointed. The food was amazing, and it even included a boat full of sushi. People got to relax and mingle then cheer on their colleagues during the awards ceremony.
Many awards were given out to faculty and staff. Please look at the pictures below to see all of our winners. And you can visit https://my.dcp.ufl.edu/dcp-faculty-and-staff-awards/ to get a description of all the awards handed out. Congratulations to all the winners!
Not pictured: Michael Kung: University of Florida International Educator Award for Staff, and Ravi Srinivasan, 2016-2017 DCP Faculty Advising/Mentor of the Year Award.