Silver Named Adjunct Professor in Indonesia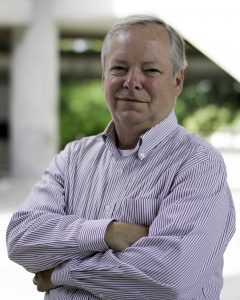 Urban and Regional Planning professor Christopher Silver was recently named an Adjunct Professor in the Department of Architecture within the Faculty of Engineering at the University of Indonesia.
Silver has been associated with the University of Indonesia since his first Fulbright there in 1989-90. He has conducted various research collaborations with their Department of Architecture over the past eight years.
This is an honorary title and Silver is scheduled to make an acceptance speech when he is there in conjunction with DCP's 3rd International Joint/Studio Workshop on Green Infrastructure.
Congratulations!