Silver Publishes Two Books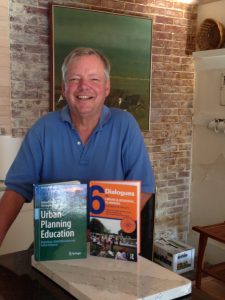 Christopher Silver, FAICP, Professor in the Department of Urban and Regional Planning, recently published two books. Urban Planning Education: Beginnings, Global Movement and Future Prospects, co-edited with Andrea I Frank (Springer 2017) examines the history, current practices and future directions of planning education throughout the world, drawing upon 22 original essays, including three by the co-editors. It is available in hardback and as an E-book.
Also just released is Dialogues in Urban and Regional Planning 6: The Right to the City, co-edited with Robert Freestone and Christophe Demaziere (Routledge, 2018). The Dialogues series has been the major publication outlet of the Global Planning Education Association Network which Professor Silver previously chaired. This volume the issues surrounding urban inequalities and creating ways to make quality city life accessible to all of its residents.