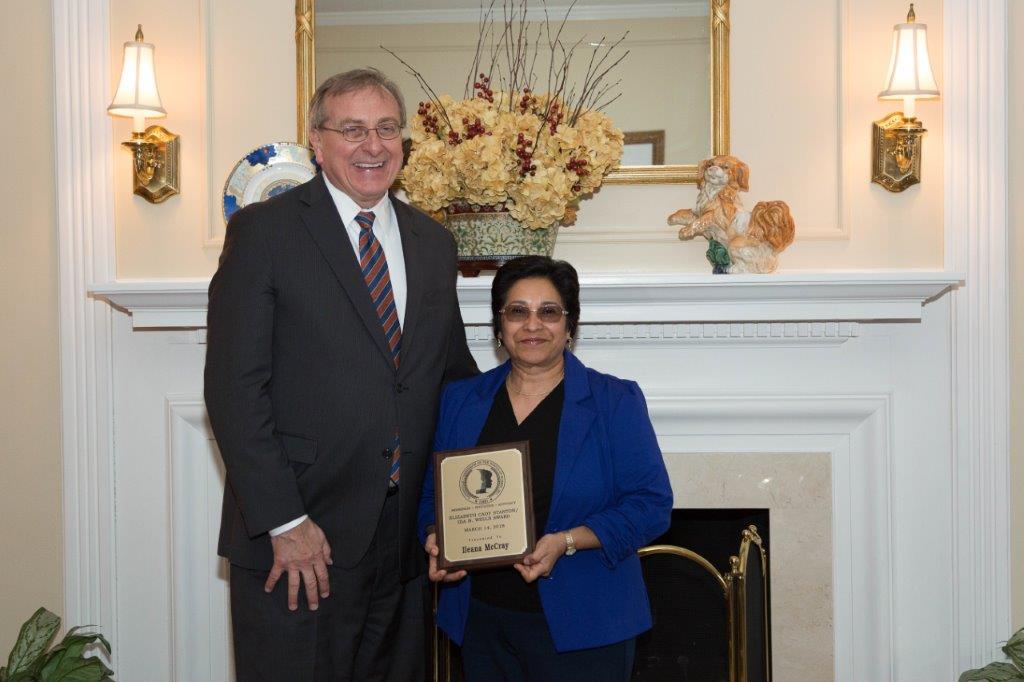 McCray Wins Award for Work in Gainesville/Alachua Community
The Gai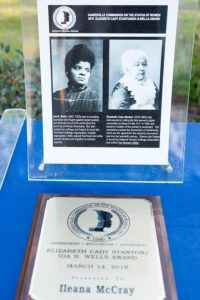 nesville Commission on the Status of Women, Inc. Education Committee named our own Ileana McCray as one of the 2018 Elizabeth Cady Stanton/Ida B. Wells Award recipients. She was awarded for her work at the Latina Women's League (LWL) programs in the Gainesville/Alachua community.
"Emulating the traits of social activists Elizabeth Cady Stanton and Ida B. Wells is not always an easy task, but our former LWL board member and Program Coordinator did that more than eight years in our organization," Latina Women's League President Victoria Condor-Williams stated.
Ileana was presented the award on March 14 at the Women's History Months Awards Reception by University of Florida President Kent W. Fuchs.
Congratulations Ileana!