Nawari's Book Available on Amazon.com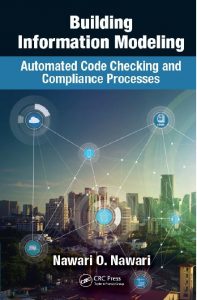 Interim Assistant Dean for Graduate Education Nawari Nawari recently had a book published. The book, Building Information Modeling: Automated Code Checking and Compliance Processes, focuses on how engineers, architects and construction practitioners can benefit from automating code checking in building design.
"This is the first book on the subject and aims at the concept of automation in the building design process by utilizing Building Information Modeling (BIM) to assist in computerizing and streamlining the communication and compliance verification of building design data against codes and regulations to enhance design efficiency and cost-effectiveness," Nawari stated.
According to Nawari, the book introduces an innovative approach for automated building regulations conformance checking. It covers current and emerging trends in automating the processes of examining construction documents against building codes and standard of practices.
Congratulations to Dr. Nawari on the publication of his book, which is available on Amazon.com in both a Kindle version and a hardcopy edition.